Japanese / English Translation
Proofreading Services and Prices
Accurate and culturally sensitive translation services from a language professional with over 10 years of experience in translating a variety of materials, including business documents, academic papers, and creative works.
Make a powerful impact with translations that capture the essence of your message and connect with your audience.


ビジネス文書、学術論文、創作物など、様々な資料の正確かつ迅速な、文化に配慮した翻訳サービスを提供いたします。メッセージの本質を捉え、対象者とのつながりを大切にした翻訳で、強力なインパクトを与えましょう。
Translating your message, preserving your voice
As a professional translator, I have years of experience in accurately translating texts from Japanese to English and vice versa. I understand the complexities of translating between these two languages and the importance of accurately interpreting the original text. Translation is not simply a matter of replacing words from one language to another. It requires the ability to convey the same meaning, tone, and style of the original text while considering cultural differences and the intended audience. This requires a deep understanding of the two languages and cultures, as well as extensive research and fact-checking to ensure the accuracy of the translation.
While machine translation has made significant improvements in recent years, it is still no match for human translation. Machine translation lacks the ability to accurately interpret context and tone, which can result in errors and misinterpretations. Additionally, machine translation cannot account for cultural nuances, idiomatic expressions, and other factors that are crucial in ensuring the accuracy and effectiveness of a translation. As a human translator, I can provide customized and accurate translations that consider the nuances of both languages and cultures, resulting in a translation that is not only technically correct but also culturally sensitive and appropriate.
Translation is like unraveling a sweater and then trying to recreate it with a different set of tools and materials. It is a challenging and complex process that requires a deep understanding of both languages and cultures, as well as the ability to accurately interpret the original text and convey the same meaning, tone, and style in the target language. As a professional translator, I am dedicated to providing high-quality and accurate translations that meet the needs of my clients and help bridge the gap between languages and cultures.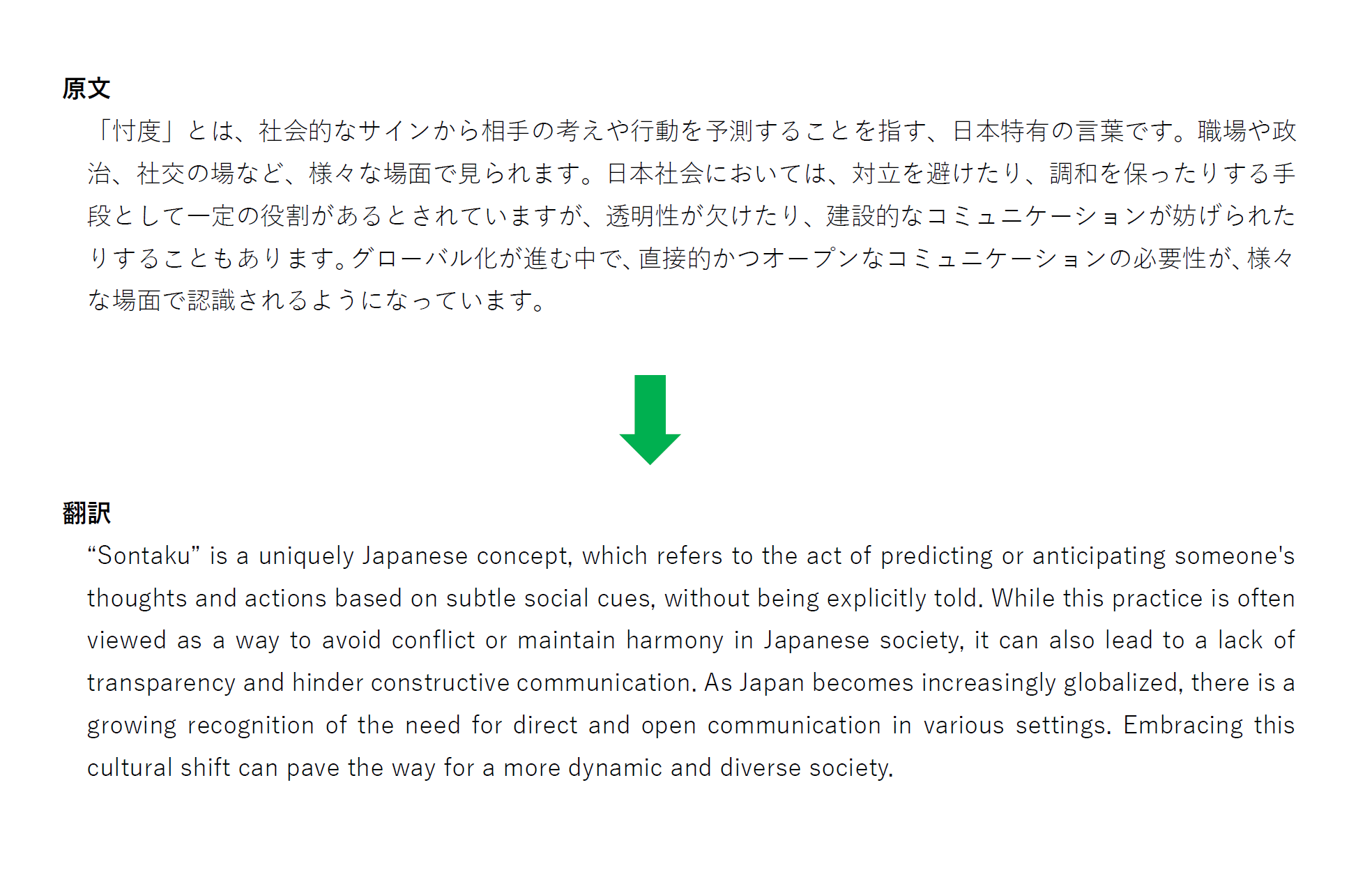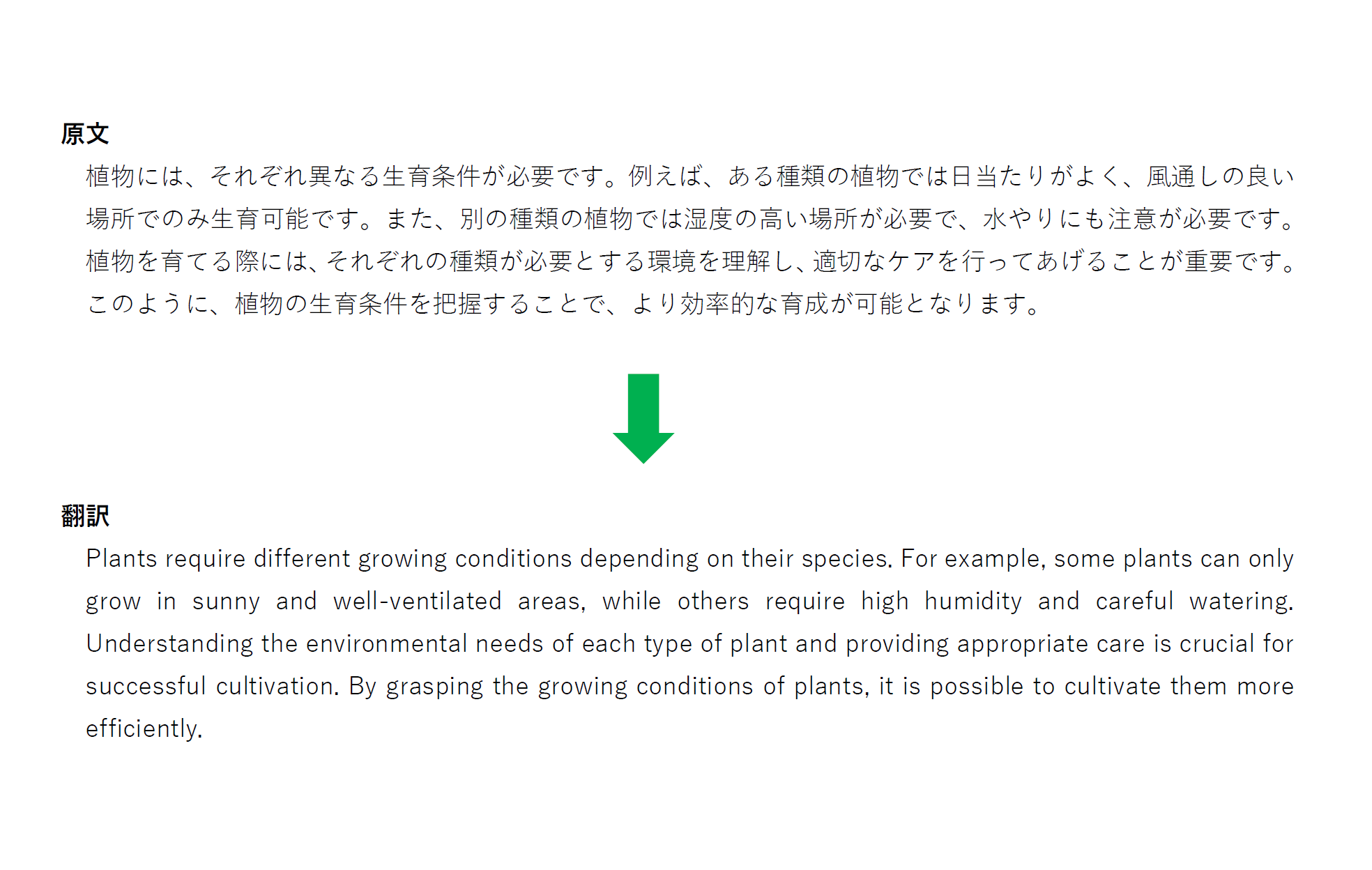 Maya is the best! I worked with Maya last year on a website translation project. What made her stand out from others were her sense of professionalism and attention to detail. She bent over backwards to ensure her writing style matched that of another translator I had used, so that the entire draft was consistent in tone. Maya is the best person to help you reach your Japanese audience!
急な仕事で 西→英→日、日→英の翻訳が必要になり焦っていたところ、マヤ先生の評判を聞きつけコンタクトしました。 時間的な猶予も限られた依頼だったので無理かなぁと思っていましたが、限られた期日の中で丁寧に対応して頂きとても助かりました。 翻訳内容もとてもレベルが高く、痒いところにも手が届くというか 私の予想を遥かに超えていました。 おかげさまで成果も上々。 次回も是非またお願いしたいです。 Gracias, Maya.
Bridging language barriers.
When it comes to translation services, the cost of the service is influenced by several factors, including the complexity or technicality of the content, the volume of the material, and the turnaround time required. To obtain an accurate quote for your specific translation needs, it's best to get in touch with me directly. I can then provide you with a customized pricing plan that reflects the particular requirements of your project. (A comprehensive price list is currently being finalized and will be updated soon!)
翻訳サービスの費用は、内容の複雑さや専門分野、文量、納期など、さまざまな要因により変動します。お客様の翻訳ニーズに応じた正確なお見積りをお求めの場合は、お気軽にご連絡ください。プロジェクトの特定の要件に基づいた、オーダーメイドの料金プランをご提案いたします。(詳細な価格表は現在調整中。)
Ensure your written work is error-free and polished with our professional proofreading services, which provide meticulous attention to detail, grammatical accuracy, and language refinement to enhance the clarity and impact of your writing.
細かい部分への丁寧なチェック、文法の正確性、言語の磨きを通じて、文章のわかりやすさと印象を向上させることができます。
心理系の学会誌への投稿のためにお願いしました。 学術的英語表現を理解しているMayaさんがきちんと論文の意味を理解しながら適切な助言や文章のアイディアを提示してくださいました。やり取りが指導教員とやり取りしているようで楽しく論文制作に挑めました。自分自身の論文ではありますが、Mayaさんからの助言でより明確で分かりやすい英語の論文になったと思っております。丁寧な添削、とても感謝しております。また依頼したいと思っております。
Helping your words shine.
My proofreading services are priced according to the length and complexity of your document, as well as the turnaround time required. The cost of proofreading is based on the number of words in your document, as well as the amount of editing and revision required. To receive a detailed and accurate quote for your project, please get in touch with me and provide me with the necessary details about your document. I'll be happy to work with you to create a customized pricing plan that meets your specific needs. (A comprehensive price list is currently being finalized and will be updated soon!) 
英文添削・校正サービスの費用は、内容の複雑さや文量、納期など、さまざまな要因により変動します。お客様の翻訳ニーズに応じた正確なお見積りをお求めの場合は、お気軽にご連絡ください。プロジェクトの特定の要件に基づいた、オーダーメイドの料金プランをご提案いたします。(詳細な価格表は現在調整中。)

ご依頼内容(ジャンル、テクニカル度、量、納期によっては品質の保証が致しかねるため、ご依頼を承れないことがあります。
お送りいただいた文章の意図が読み取れない部分には、添削者から確認のコメントを挿入します。納期が3営業日以内のご依頼の場合、コメントを挿入したファイルを添削者が送信してから12時間以内、それ以外の納期のご依頼では24時間以内にそれに対してご返答を頂ければ、それを反映させたものを添削いたします。指定時間内にご返答がない場合、その箇所は「書き直した方がいいと思われる箇所」というご指摘のみにさせていただきます。
Google翻訳等の機械翻訳をされた文章を添削依頼されますと、原文の文意が正確に捉えられないことが多いため、ご依頼をお断りさせていただくことがあります。機械翻訳か否かは、その事実を問わず添削者で判断させていただきます。

まずは、原稿内容、用途、ご利用プラン、納期などをご記入の上、原稿と一緒にメールでお送りください。お問い合わせいただきました内容をもとにご連絡いたします。